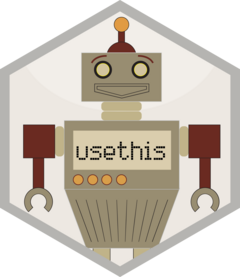 Create a vignette or article
Source:
R/vignette.R
use_vignette.Rd
Creates a new vignette or article in vignettes/. Articles are a special type of vignette that appear on pkgdown websites, but are not included in the package itself (because they are added to .Rbuildignore automatically).
Arguments
name

Base for file name to use for new vignette. Should consist only of numbers, letters, _ and -. Lower case is recommended.

title

The title of the vignette.
General setup
Adds needed packages to DESCRIPTION.

Adds inst/doc to .gitignore so built vignettes aren't tracked.

Adds vignettes/*.html and vignettes/*.R to .gitignore so you never accidentally track rendered vignettes.